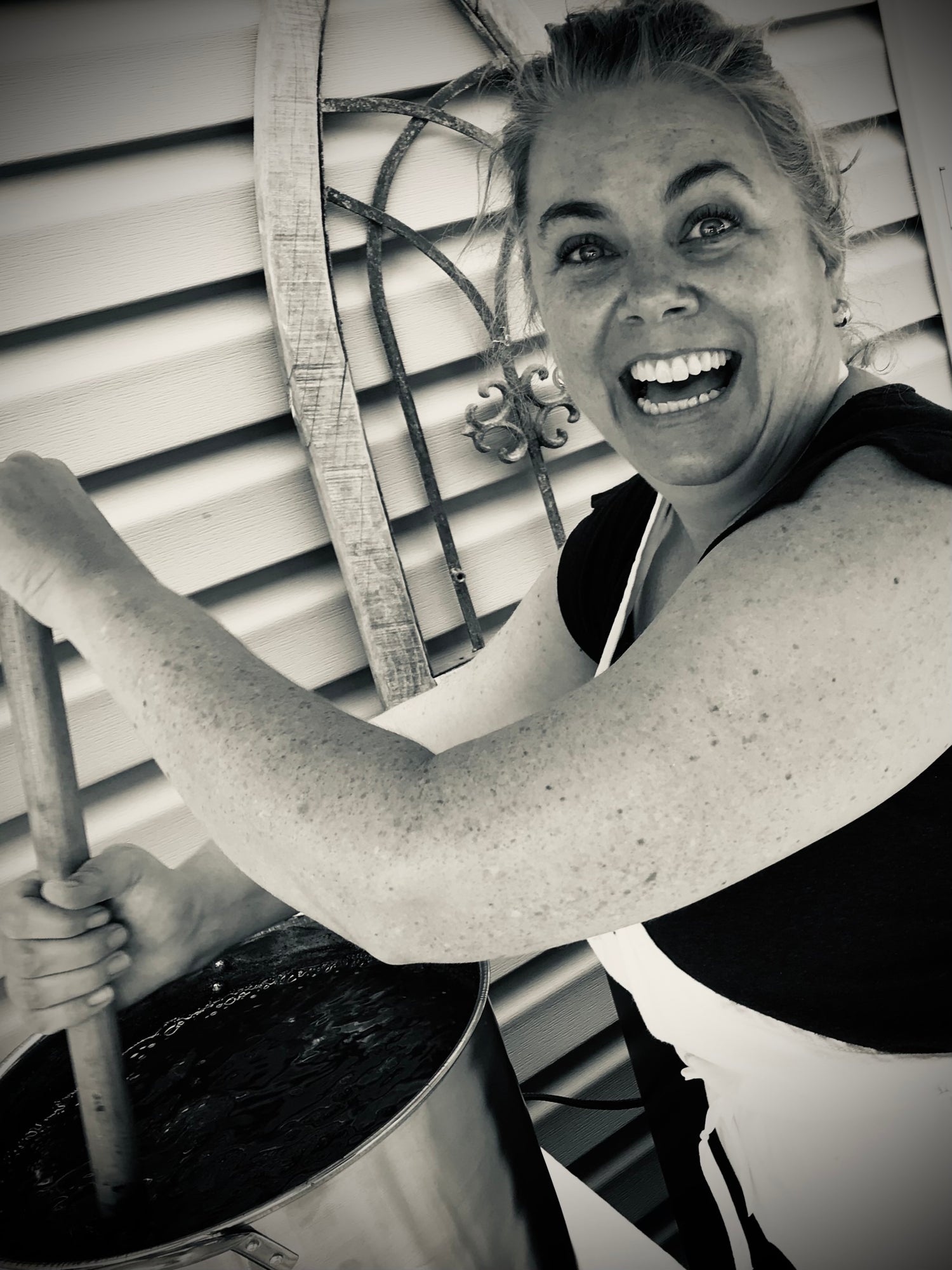 Hi, I'm Vanessa, born and raised in Timmins, Ontario, a small northern town surrounded by the Boreal forest.
I'm a romantic at heart and all about long hugs, good company, vintage things and sunsets.
During our first Covid-19 lockdown I discovered a natural dye called Indigo and instantly fell in love.
In June of 2020 I tried my very first Banana organic Indigo vat.
This picture was taken that day!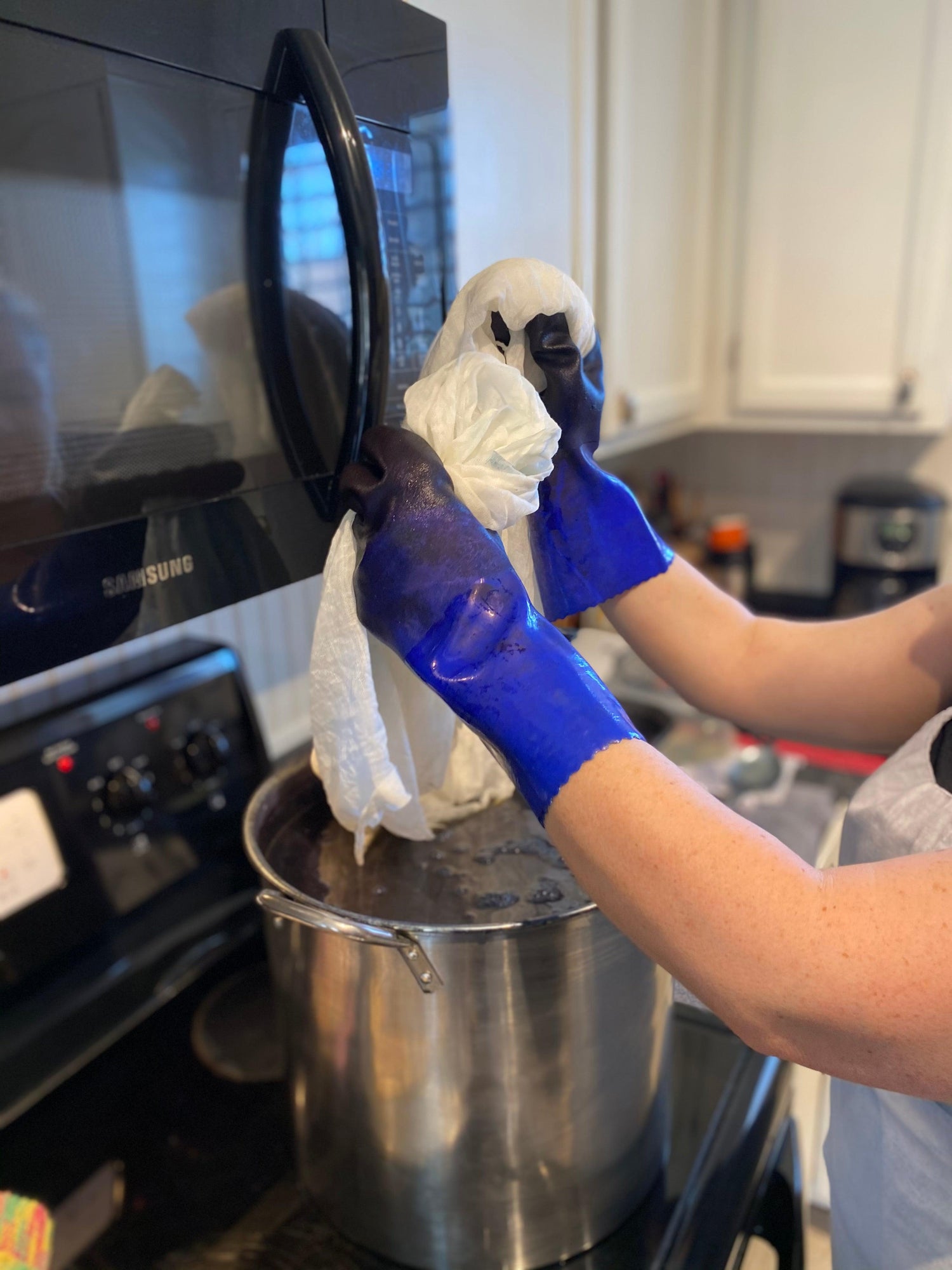 I'm drawn to Indigo's history and warm colour, and through Boreal Blues I am grateful to be able to share this with you.
I have taken an extensive workshop through Maiwa School of Textile called 'Journey Into Indigo'; workshops through The Dogwood Dyer and am a member of Nicola Brown Fine Art Textile's Eco-printing and wet felting club.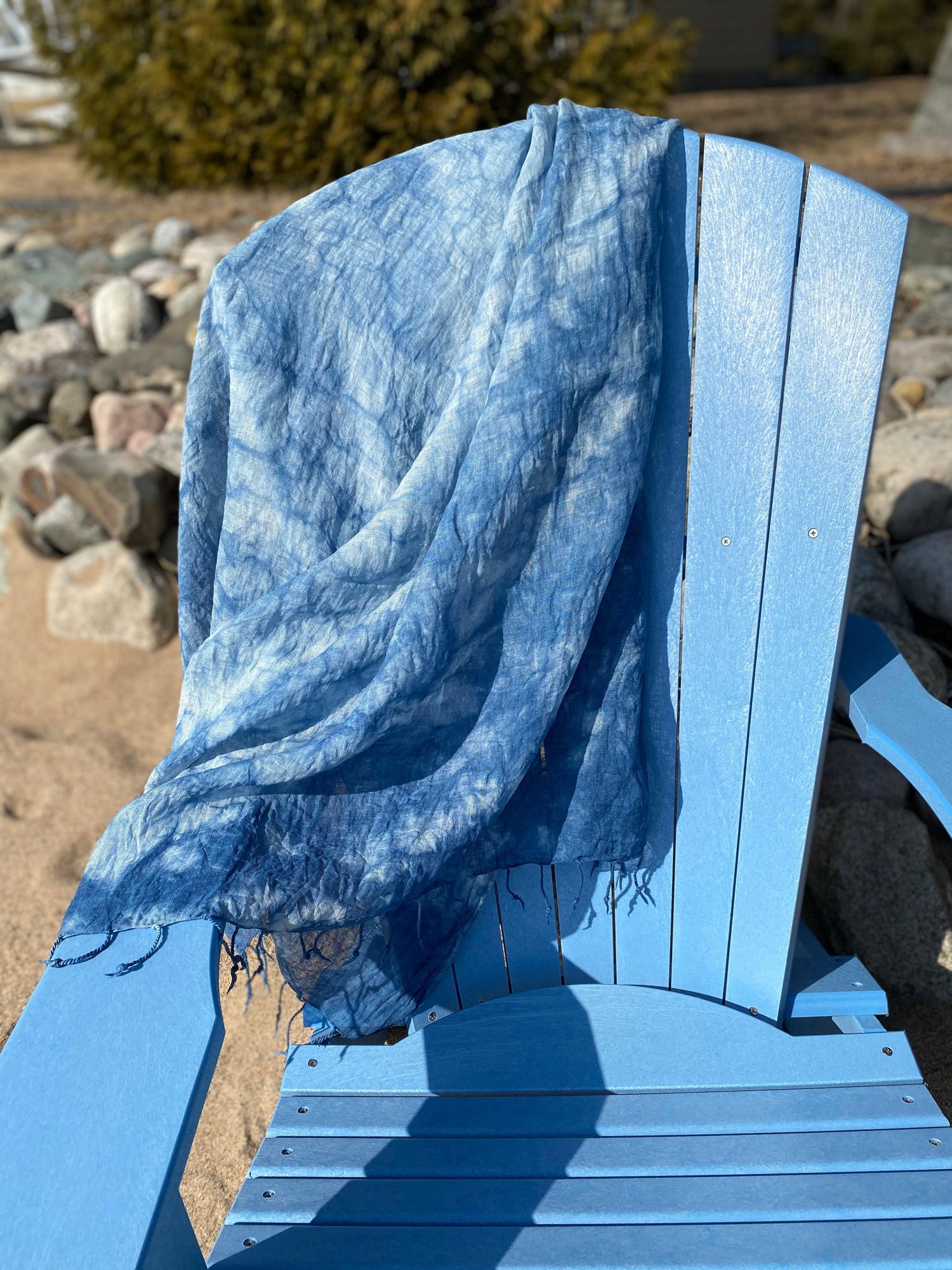 I love to learn, and I also love to teach! My passion is creating with organic Indigo, and I'm excited to share my experience with you.
I love creating pieces that are beautiful, durable and functional and hope that they will bring joy and wonder to your everyday.
Explore Our Collections